Pre-U Global Perspectives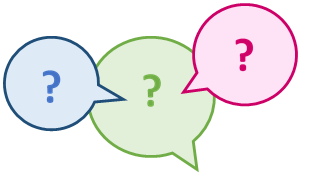 Got a question or want to find out more?
Click here to get in touch with any subject specific questions.
Entry Requirements:
Minimum Entry Requirements:
5 x 5s
4 in English and Maths
Subject Specific Entry Requirements:
At least 5 x 7s
Why study Global Perspectives?
Are you interested in global issues? Do you enjoy intellectual discussions and debates? Do you like a challenge? If so, then this is the course for you. Global Perspectives and Independent Research (GPR) will enable you to investigate global issues in depth and develop the skills necessary to analyse and evaluate alternative perspectives. You will gain an acute awareness of the complexity of the world and the connections between different people, communities and countries.
What can I do with Global Perspectives after Sixth Form?
The Pre-U suites of qualifications encourage candidates to challenge themselves, with the highest grade awarded (D1) widely considered to be of a higher level than an A-level A*. The aim of these courses is to encourage a successful transition to university through a greater focus on independent, self-directed learning, as well as lateral, critical and creative thinking. As such, it is highly valued by many of the most competitive higher education institutions.
Students who have successfully completed this qualification have made successful applications to many Russell Group Universities, including both the Universities of Cambridge and Oxford.
Global PerspectivesExtras
The independent research elements of this qualification gives students the flexibility to research an area of their own interest and there is near limitless scope in terms of the opportunities this might offer. For example students have organised specific work experience, planned and conducted trips, interviewed experts, devised and administered questionnaires and learnt to use particular software in the process of conducting their independent research.