Mandarin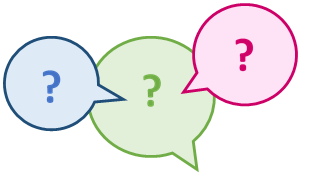 Got a question or want to find out more?
Click here to get in touch with any subject specific questions.
Entry Requirements
Minimum Entry Requirements:
5 x 5s
4 in English and Maths
Subject Specific Entry Requirements:
6 in GCSE Mandarin
Why study Mandarin?
Do you hope to one day work abroad or speak a language fluently? Are you interested in an academically challenging course with a strong practical application? If so, then studying a Modern Language like Mandarin to A-level could be for you. The Mandarin course will develop your language skills, cultural and international understanding, and lifelong communication, analytical and research skills which can be applied at work or for leisure purposes.
What will I study?
This qualification features familiar and popular themes as well as some new content that provides clear links to some of the most fundamental and interesting aspects of the culture of the Chinese-speaking world. It includes a choice of contemporary and classical texts and films together with authentic source materials from China and the wider Chinese-speaking world.
There are three papers:
Paper 1: Listening, reading and translation – 40% (2hrs)
Section A: Listening: Based on a recording of Chinese speakers. Students will respond to comprehension questions based on a variety of contexts and sources.
Section B: Reading: Based on a variety of text types and genres where students will respond to comprehension questions.
Section C: Translation: An unseen passage to be translated from Chinese to English.
Paper 2: Written response to works and translation - 30% (2hrs 40 mins)
This paper requires students to translate a previously unseen passage from English into Chinese. They must also write an extended response to two Chinese works they have studied: either two texts or a text and a film.
Paper 3: Speaking – 30% (21–23 minutes)
Task 1: Discussion on a Theme: Based on a stimulus containing a short statement.
Task 2: Research Presentation and Discussion: Students present and then discuss their independent research based on a given theme or their own subject of interest related to the society and culture of the Chinese-speaking world.