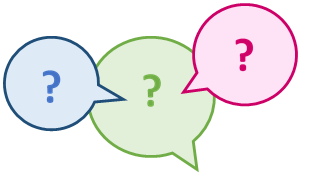 Got a question or want to find out more?
Click here to get in touch with any subject specific questions.
Entry Requirements:
Minimum Entry Requirements:
6 in GCSE Maths
Why study Chemistry?
It's not all white lab coats and mixing chemicals, chemistry has a significant impact on everyday life. It is a creative science, if you can't dream the question how will you discover the answer?
Chemistry is often referred to as the central science, linking with all the other sciences and underpinning branches of technology. Even if you are not thinking about a career in any of these, the benefit of chemistry studies is endless. You will have: collated and analysed data, written scientific reports, used logical thought processes, applied prior knowledge to solve problems, learnt to pay attention to detail when conducting experiments and observations as well as gaining scientific knowledge of chemistry.
Degree Area

Preferred A-Level Subjects

Chemical Science

Chemistry

Maths

Physics

Medicine & Medical Sciences

Chemistry

Biology

Maths or Physics

Biological Sciences

Biology

Chemistry

Maths

Anatomy and Physiology

Biology

Chemistry or Physics Maths

Food Sciences

Maths

Physics

Chemistry
What can I do with Chemistry after A-Level?
A-Level Chemistry is a must if you want to study any kind of medicine, chemical sciences, medical sciences and anatomy and physiology. It is also a recommended A-level for food science, and biological sciences and chemical engineering. There are a multitude of careers that you can do with a chemistry background from investor relations managers, publishing, patent attorney and policy advisers to governments.
Chemistry Extras
The Chemistry Department is dedicated to developing the whole individual, not just in terms of academic attainment but also with regard to their interest and enthusiasm for the subject. Students will have opportunities to go on trips to hear Chemists who are at the forefront of new and exciting research, trips to various universities to use degree-level labs, and trips that put the learning in lessons into context of real life (nuclear power station, National Portrait Gallery and work with the 'Science and Engineering in Arts Heritage and Archaeology' group). We also run a Chemistry Day involving student presenting their own research projects in similar way to science fairs run by the Nuffield Research Placement and PhD fairs.