Music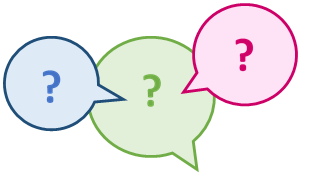 Got a question or want to find out more?
Click here to get in touch with any subject specific questions.
Entry Requirements:
Minimum Entry Requirements:
5 x 5s
4 in English and Maths
Subject Specific Entry Requirements:
6 in GCSE Music, if taken and at least one instrument/voice to Grade 5
If music is not taken at GCSE then Grade 5 or above in an instrument and theory is required.
Why study Music?
Music A-level is about building skills in performance and composition and gaining a broad musical knowledge through the study of set works. Choose to study Music if you are a proficient instrumentalist or singer and/or have a strong interest in composing your own music. The A-level Music course is a valuable qualification in its own right as it not only demonstrates academic, practical and creative skills but also highlights your qualities of self-discipline and commitment.
Music students should be accomplished instrumentalists or singers of at least Grade Five standard on at least one instrument or voice and Grade Five standard for theory.
What can I do with Music after A-Level?
You may wish to study Music in Higher Education either on an academic degree course or on a more practically based course for performers. The A-Level provides a sound basis for students wishing to proceed to degree courses in Music or Performing Arts. It can lead to careers in teaching, performing and composition as well as related areas in publishing and media. It combines well with most other subjects but compliments in particular Theatre Studies and Music Technology.
Music Extras
It is assumed that those taking A-level will wish to contribute significantly to the many performance opportunities organised by the music department and to find time to visit live events elsewhere. Arrangements will be made for you to attend numerous professional concerts in London and Cambridge throughout the year and to participate in workshops led by Cambridge University Outreach.
You will be encouraged to participate in the well-established exchange with Modelleschule Obersberg, Bad Hersfeld, Germany, undertaking ongoing, joint online composition and research projects. There is also an opportunity to visit Vienna to undertake an investigation of the working lives of set-work composers Haydn, Mozart, Schoenberg and Webern.