Religion, Philosophy & Ethics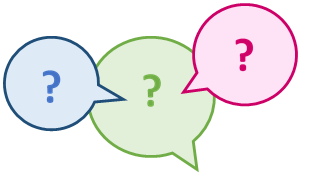 Got a question or want to find out more?
Click here to get in touch with any subject specific questions.
Entry Requirements:
Minimum Entry Requirements:
5 x 5s
4 in English and Maths
Subject Specific Entry Requirements:
6 in Religious Studies if taken at GCSE
Or 6 in a humanities subject
Why study Religion, Philosophy & Ethics?
Religion, Philosophy & Ethics is an ever-popular exam course, which deals with fundamental life questions that will have an affect on all of us at some time. The course involves the establishment of a body of key knowledge and understanding, as well as developing important skills such as critical analysis and evaluation of a variety of scholarly views, as well as improving essay-writing techniques.
What can I do with Religion, Philosophy & Ethics after A-Level?
As a sound Humanities A-level course, RPE could lead on to higher study in a range of subjects and be useful in a variety of careers. Many students could follow the course with a degree in Philosophy, Religious Studies, Theology, Sociology, Psychology or Law, but there is always a huge diversity here. Students find the critical reasoning skills and knowledge gained from RPE useful in a wealth of different careers such as medicine, law, human resources, and journalism.
Religion, Philosophy & Ethics Extras
RPE will include the opportunity for students to attend external lectures designed for A-level students to extend knowledge and understanding of what is studied in college. We also have a range of contacts that we invite to talk to students, as well as utilising our links with the Faculty of Divinity at the University of Cambridge wherever possible.